Since Easter's coming, don't forget to check out Peeps Research.


Update: But wait! There's more — "Ultimate Peep Show":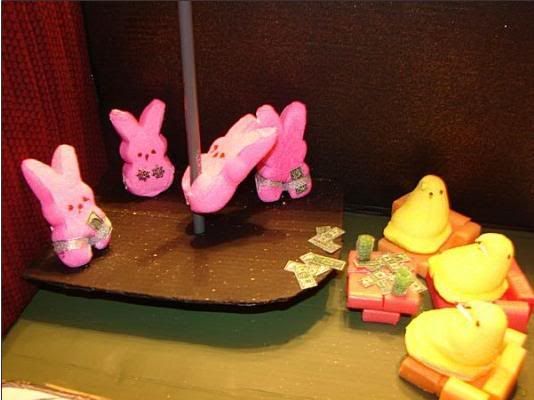 Posted Wed., Mar 12, 2008 in Misc.
2 Responses to "Posed Peeps make me laugh"
Leave a Reply
Tweets by @deanna
Read my book
Upcoming events
No events to show at this time. Please check back soon.
Recent talks
See more talks, workshops & presos...
Blogging personally: Tumblr
Filing cabinet
Archives
This work by Deanna Zandt is licensed under a Creative Commons Attribution-NonCommercial-ShareAlike 3.0 Unported License.